Village of Morley
189 S Cass Street
Morley MI 49336
Phone: 231-856-4582
Fax: 231-856-0288
Email: clerk@villageofmorley.com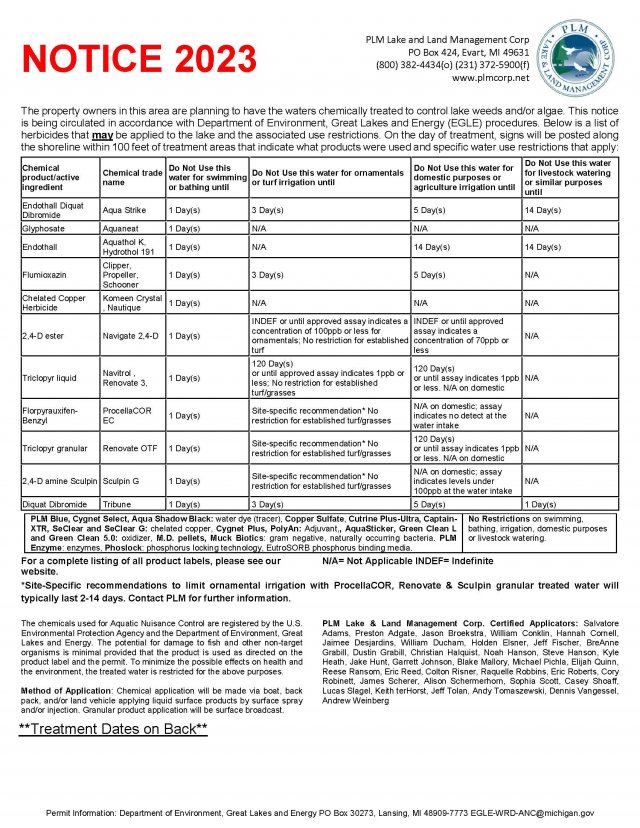 The Morley Millpond will be treated again this year. Weeks of treatment include 5/15, 5/29, 6/26, 7/24 and 8/21.


We have contracted our lawn mowing and snow plowing to Heckman & Son. Please be patient with them as they learn our streets, parking lots and methods.
PLEASE NOTE: There is no parking on Village of Morley streets from November 1 through April 1 from 2:00-6:00 AM. This ordinance is to accomodate snow plowing. Our Code Enforcement Officer will be writing tickets and/or have your cars towed. Prior notice may not be given.
We contract with Republic Services for residential trash service so we can provide our residents with service at a better value. If you wish to receive trash service, you must contract with them. They have a very reasonable bag service also. Please mention that you're under the Village of Morley contract. They can be contacted at 877-698-7274.
Each year, municipalities who receive road monies are required to provide the State with a report. This report is open to the public. Click HERE to obtain the report.